Digital Agriculture Discovery (DAD) Lab

Home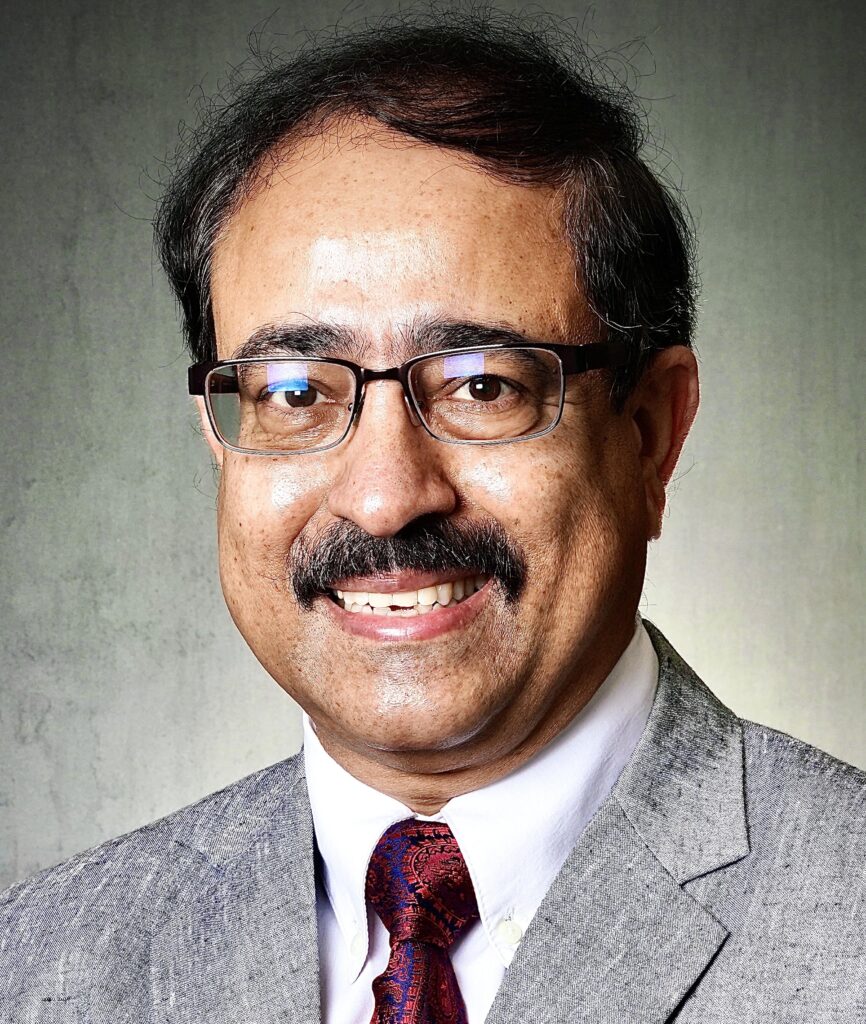 Dr. Dharmendra Saraswat is an associate professor in the Agricultural and Biological Engineering (ABE) Department at Purdue University. He received a bachelor's degree in agricultural engineering from Allahabad Agricultural Institute, formerly associated with the University of Allahabad and now a deemed university named Sam Higginbottom Institute of Agriculture, Technology and Sciences (SHUATS); a master's degree in agricultural engineering from the Indian Agricultural Research Institute (IARI), New Delhi and a Ph.D. degree in food, agricultural and biological engineering from The Ohio State University.
Before coming to Purdue, Dr. Saraswat was a faculty member at the University of Arkansas, a scientist at the Indian Council of Agricultural Research, New Delhi, India and an assistant professor at Chandra Shekhar Azad University of Agriculture & Technology, Kanpur, India.
Dr. Saraswat conducts research in information technology for agriculture. He has pursued two areas of emphasis within agriculture – watershed modeling and digital agriculture. He applies engineering and science principles to measure, model, and develop digital solutions. Dr. Saraswat's research demonstrates the application of Geographic Information Systems (GIS), remote sensing, and open-source software for creating new technologies, decision-support tools, and datasets for managing the environment and agricultural production systems.
Dr. Saraswat's overall research and extension efforts have been recognized both nationally and internationally on a sustained basis. He has received several awards including Fulbright U.S. Scholar Award (2023), Excellence in Multistate Research Team Award from USDA-NIFA for S1069 project (2022), Outstanding Faculty Mentor Award from Purdue ABE (2022), Outstanding Educator Award by SHUATS (2021), American Society of Agricultural and Biological Engineers (ASABE) ITSC Best Paper Award (2019), Outstanding Engineering Teacher for Fall by Purdue College of Engineering (2019), ASABE Standards Award (2018), ASABE Educational Aids Blue Ribbon Award (2017, 2015 and 2013), American Society of Horticultural Sciences (ASHS) Outstanding App Award (2016), Southern Region-American Society of Horticultural Sciences Blue Ribbon Extension Communication Award (2016 and 2012), Fellow of Indian Society of Agricultural Engineers (2014), John W. White Outstanding Extension State Faculty Award by the University of Arkansas (2014), Excellence in Remote Sensing and Precision Agriculture Award from National Association of County Agricultural Agents(2013), ASABE Superior Paper Award (2012), Early Career Award (2011) and Innovation Award (2011) from the University of Arkansas.